My Blog
Posts for: November, 2019
By Executive Hills Dentistry
November 20, 2019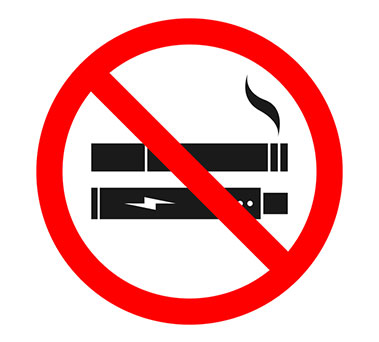 The electronic cigarette (e-cig), the much-acclaimed smoking alternative, has recently been linked to hundreds of lung-related illnesses and deaths among otherwise healthy young adults. But dentists were actually among the first to sound alarm bells on the potential harm of "vaping," particularly to dental health.
If you're vaping as a substitute for smoking, you may be trading one set of oral health risks for another. Many dentists believe vaping may be no safer for your mouth than traditional tobacco.
An e-cig is a small, handheld device that holds a mixture of water, flavoring and chemicals. The device heats the liquid until it becomes a gaseous aerosol the user inhales into their lungs. Proponents say it's a safer and cleaner alternative to smoking. But, like cigarettes, vaping mixtures can contain nicotine. This chemical constricts blood vessels, decreasing nutrients and infection-fighting agents to the gums and increasing the risk of gum disease.
And although vaping flavorings are FDA-approved as a food additive, there's some evidence as an aerosol they irritate the mouth's inner membranes and cause mouth dryness similar to smoking. Vaping liquids also contain propylene glycol for moisture preservation, which some studies have shown increases a buildup of plaque, the bacterial film most responsible for dental disease.
All of these different effects from vaping can create a perfect storm in the mouth for disease. So, rather than switch to vaping, consider quitting the tobacco habit altogether. It's a solid thing to do for your teeth and gums, not to mention the rest of the body.
As we commemorate the Great American Smokeout on November 21, this month is the perfect time to take action. Here are some tips to help you kick the habit.
Don't try to quit all at once. Your body has developed a physical connection with nicotine, so quitting "cold turkey" can be extremely difficult and unpleasant. Although different approaches work for different people, you may find it easier to overcome your habit by gradually reducing the number of cigarettes you smoke each day.
Enroll in a cessation program. There are a number of step-by-step programs, some involving medication, that can help you quit smoking. Talk to us or your doctor about using a cessation program to end your tobacco habit.
Seek support from others. Beating the smoking habit can be tough if you're trying to do it solo. Instead, enlist the help of family and friends to support you and keep you on track. Consider also joining a supervised support group for quitting smoking near you or online.
Smoking can harm your dental health and vaping may be just as harmful. Distancing yourself from both habits will help you maintain a healthier smile and a healthier life.
If you would like more information about the effects of vaping and tobacco use, please contact us or schedule a consultation. To learn more, read the Dear Doctor magazine articles "Vaping and Oral Health" and "Smoking and Gum Disease."
By Executive Hills Dentistry
November 10, 2019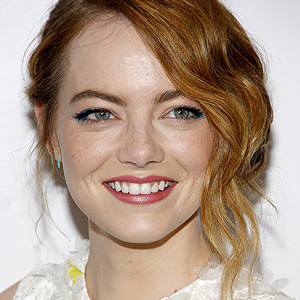 It's no secret that many of Hollywood's brightest stars didn't start out with perfectly aligned, pearly-white teeth. And these days, plenty of celebs are willing to share their stories, showing how dentists help those megawatt smiles shine. In a recent interview with W magazine, Emma Stone, the stunning 28-year-old star of critically-acclaimed films like La La Land and Birdman, explained how orthodontic appliances helped her overcome problems caused by a harmful habit: persistent thumb sucking in childhood.
"I sucked my thumb until I was 11 years old," she admitted, mischievously adding "It's still so soothing to do it." Although it may have been comforting, the habit spelled trouble for her bite. "The roof of my mouth is so high-pitched that I had this huge overbite," she said. "I got this gate when I was in second grade… I had braces, and then they put a gate."
While her technical terminology isn't quite accurate, Stone is referring to a type of appliance worn in the mouth which dentists call a "tongue crib" or "thumb/finger appliance." The purpose of these devices is to stop children from engaging in "parafunctional habits" — that is, behaviors like thumb sucking or tongue thrusting, which are unrelated to the normal function of the mouth and can cause serious bite problems. (Other parafunctional habits include nail biting, pencil chewing and teeth grinding.)
When kids develop the habit of regularly pushing the tongue against the front teeth (tongue thrusting) or sucking on an object placed inside the mouth (thumb sucking), the behavior can cause the front teeth to be pushed out of alignment. When the top teeth move forward, the condition is commonly referred to as an overbite. In some cases a more serious situation called an "open bite" may develop, which can be difficult to correct. Here, the top and bottom front teeth do not meet or overlap when the mouth is closed; instead, a vertical gap is left in between.
Orthodontic appliances are often recommended to stop harmful oral habits from causing further misalignment. Most appliances are designed with a block (or gate) that prevents the tongue or finger from pushing on the teeth; this is what the actress mentioned. Normally, when the appliance is worn for a period of months it can be expected to modify the child's behavior. Once the habit has been broken, other appliances like traditional braces or clear aligners can be used to bring the teeth into better alignment.
But in Stone's case, things didn't go so smoothly. "I'd take the gate down and suck my thumb underneath the mouth appliance," she admitted, "because I was totally ignoring the rule to not suck your thumb while you're trying to straighten out your teeth." That rule-breaking ended up costing the aspiring star lots of time: she spent a total of 7 years wearing braces.
Fortunately, things worked out for the best for Emma Stone: She now has a brilliant smile and a stellar career — plus a shiny new Golden Globe award! Does your child have a thumb sucking problem or another harmful oral habit? For more information about how to correct it, please contact us or schedule an appointment for a consultation. You can learn more in the Dear Doctor magazine article "How Thumb Sucking Affects the Bite."